CFYE and GroFin are excited to announce the creation of the YouthAtWork (Y@W) Fund to provide 25,000 African youth with access to a decent job over the next five years. At least half of these beneficiaries will be young women.
The Y@W Fund is currently raising additional capital to add to CFYE's commitment of EUR 10m to the Fund and its setup cost. The Y@W Fund, with CFYE as its anchor investor, will provide debt financing to around 130 small and growing businesses (SGBs) to help address the upward trend in Africa's already high youth unemployment rate. CFYE has also committed an additional EUR 1m towards technical assistance to the Fund's investees.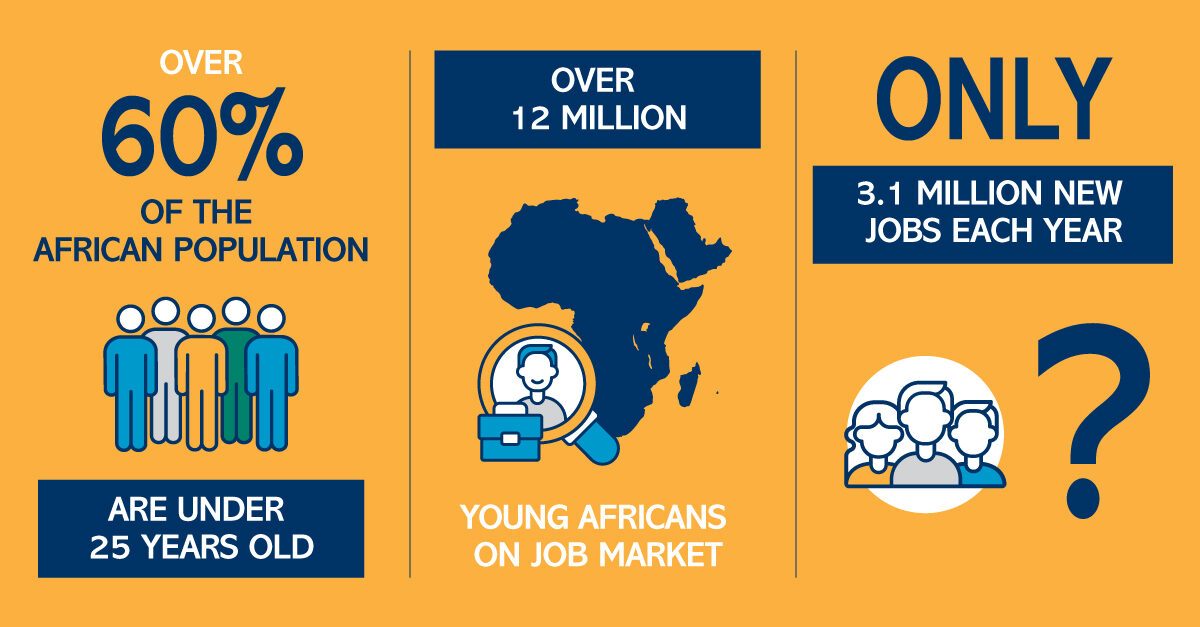 Joost Verwilghen, Team Leader of CFYE, says the tremendous growth of the African youth population combined with the devasting impact of the COVID-19 pandemic has only made the need to direct investment to Africa's youth more urgent. "When it comes to the job market, over 12 million young African men and women enter it every year, and only 3 million of those find employment. The shortage of decent employment opportunities available to Africa's youth comes with tremendous risk around stability. Yet, Africa's growing youth population also has the potential to be the continent's greatest source of productivity and innovation. Decent work opportunities for young men and women are key to a brighter future for the continent and its people."
Brienne van der Walt, CEO of GroFin, says SGBs can play a critical role in fulfilling the increasingly urgent need to create sustainable and inclusive youth jobs in Africa. "SGBs are the main providers of jobs in developing economies but struggle to grow due to a lack of access to appropriate financing. GroFin's experience in supporting African SGBs has shown us first-hand what immense positive impact entrepreneurs can have on their communities when they are able to access the capital, guidance, and support they need to grow their businesses and create jobs."
The Y@W Fund intends to create around 14,000 new direct and indirect jobs through its investments. It will also benefit another 11,000 young men and women by matching them with decent jobs or improving the quality of jobs sustained by the SGBs it invests in.
Y@W's first investments will be in Kenya and Uganda, with subsequent expansion into Nigeria, Senegal, and Egypt. The Fund will apply a gender lens to its investments, guided by the G7's 2X Challenge criteria to mobilise investments advancing women's economic empowerment.
Click here to learn more about the Y@W Fund and its investment strategy.